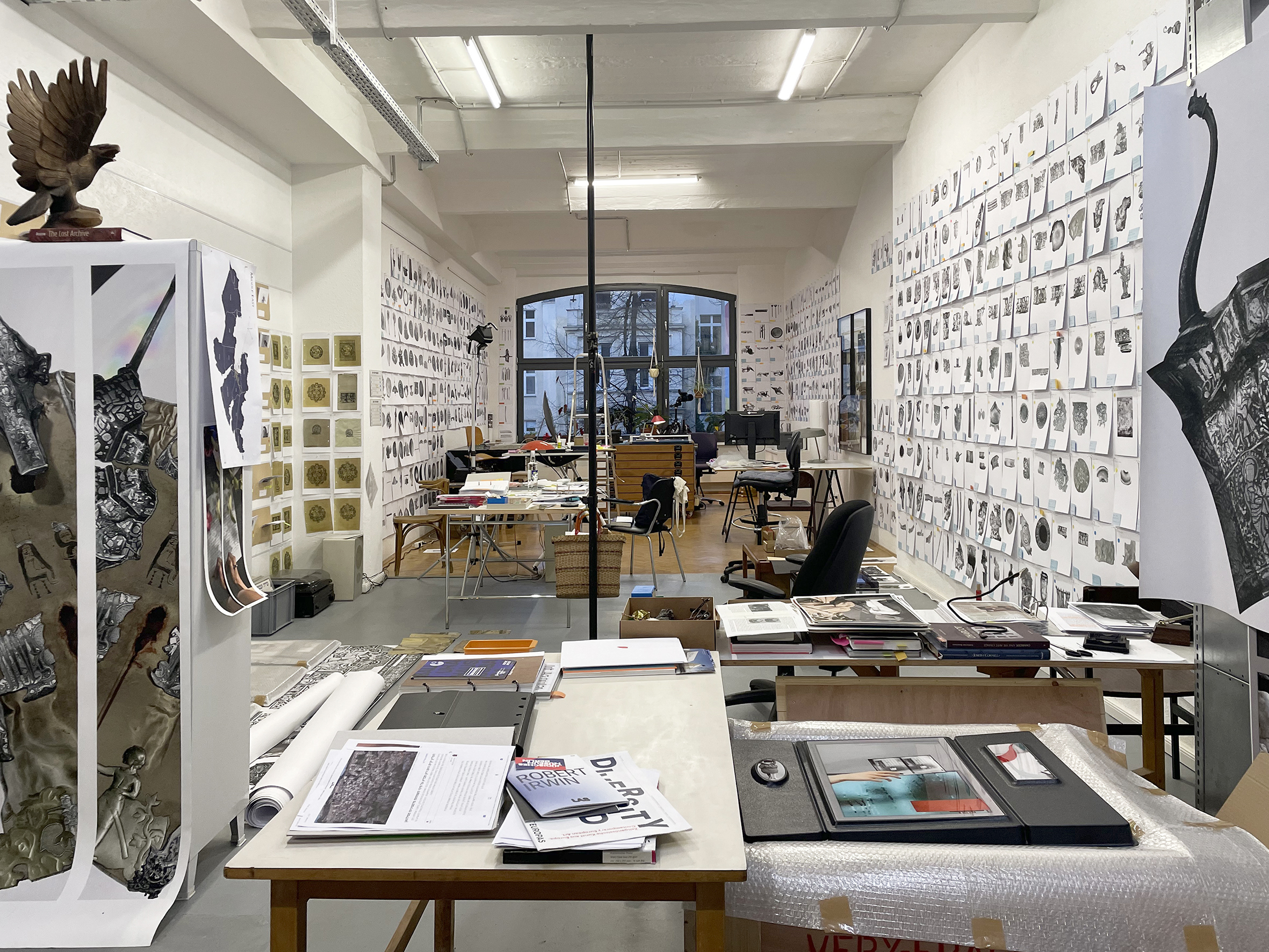 Ilit Azoulay
My practice engages with the way information is transformed, the way it is being kept, archived and disseminated.
Ilit Azoulay is a renowned artist born in 1972 in Jaffa (Tel Aviv, Israel) currently living and working in Berlin. She is known for her large-scale photomontages that incorporate images obtained through extensive research. Azoulay's works unveil unseen visual information and offer alternative vantage points within familiar fields of knowledge, as she skillfully alters the photographic perspective. Her artistic practice is contextual and often perceived as a Gesamtkunstwerk, including various components such as photography, conceptual art, architectural interventions, and sound, video, or performance elements.
Azoulay's work has been featured in numerous museum and private collections worldwide, including the Museum of Modern Art and the Guggenheim Museum in New York, LACMA and the Hammer Museum in Los Angeles, the Art Institute of Chicago, Centre Georges Pompidou in Paris, the National Gallery of Australia in Canberra, and the Julia Stoschek Collection in Berlin. Additionally, her works can be found at The Israel Museum in Jerusalem and the Tel Aviv Museum of Art in Tel Aviv.
Apart from her extensive artistic career, Azoulay has a degree in philosophy from Tel Aviv University and studied photography at the Bezalel Academy of Arts and Design in Jerusalem. She has won various prestigious awards, including the Pollock-Krasner Foundation Grant and the Tel Aviv Museum of Art Prize, and has been a resident artist at several art institutions, including the Cité Internationale des Arts in Paris and the Lower Manhattan Cultural Council's Workspace Program in New York. Azoulay's work is visually stunning and reflects her critical thinking and unique perspective on history and culture.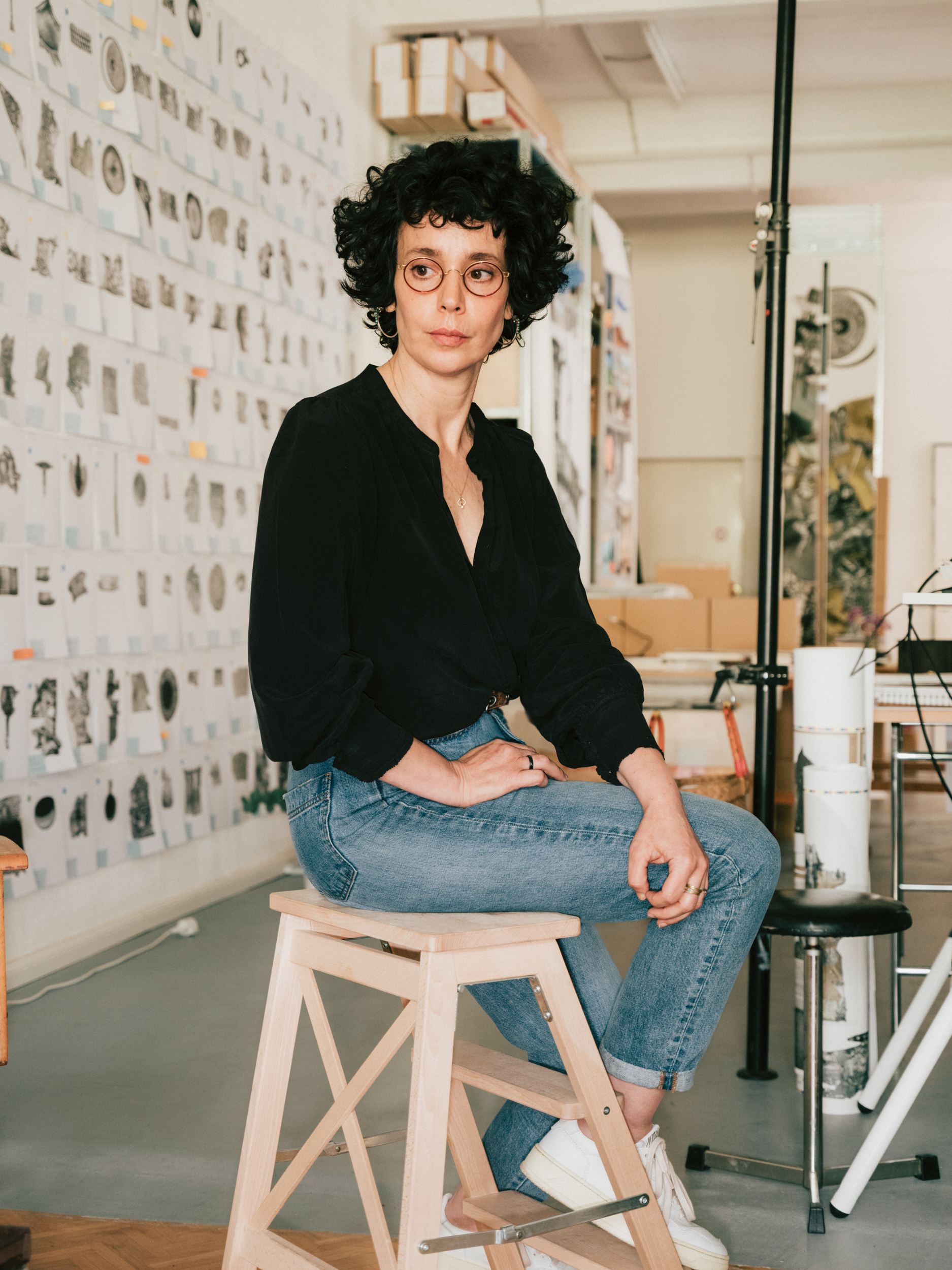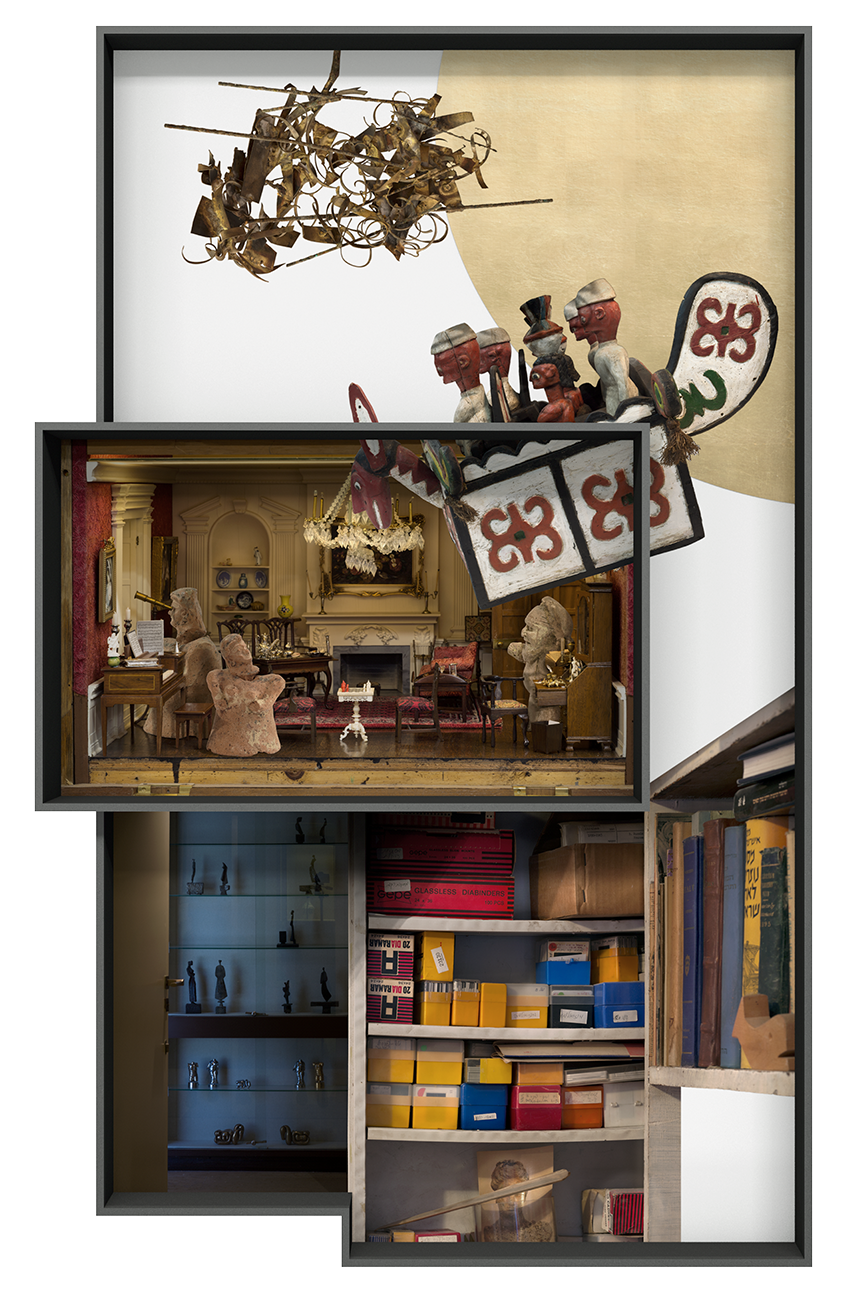 Ilit Azoulay
Vitrine no. 18: Before she reaches the ground (still mid-air) one can see that her neck is broken, 2017, inkjet print, gold leaves, 125 x 77 cm

Ilit Azoulay
Vitrine no. 20: All sorts of sights went wrong like a great catastrophe in a glass storage, 2017, inkjet print, gold leaves, 157 x 121 cm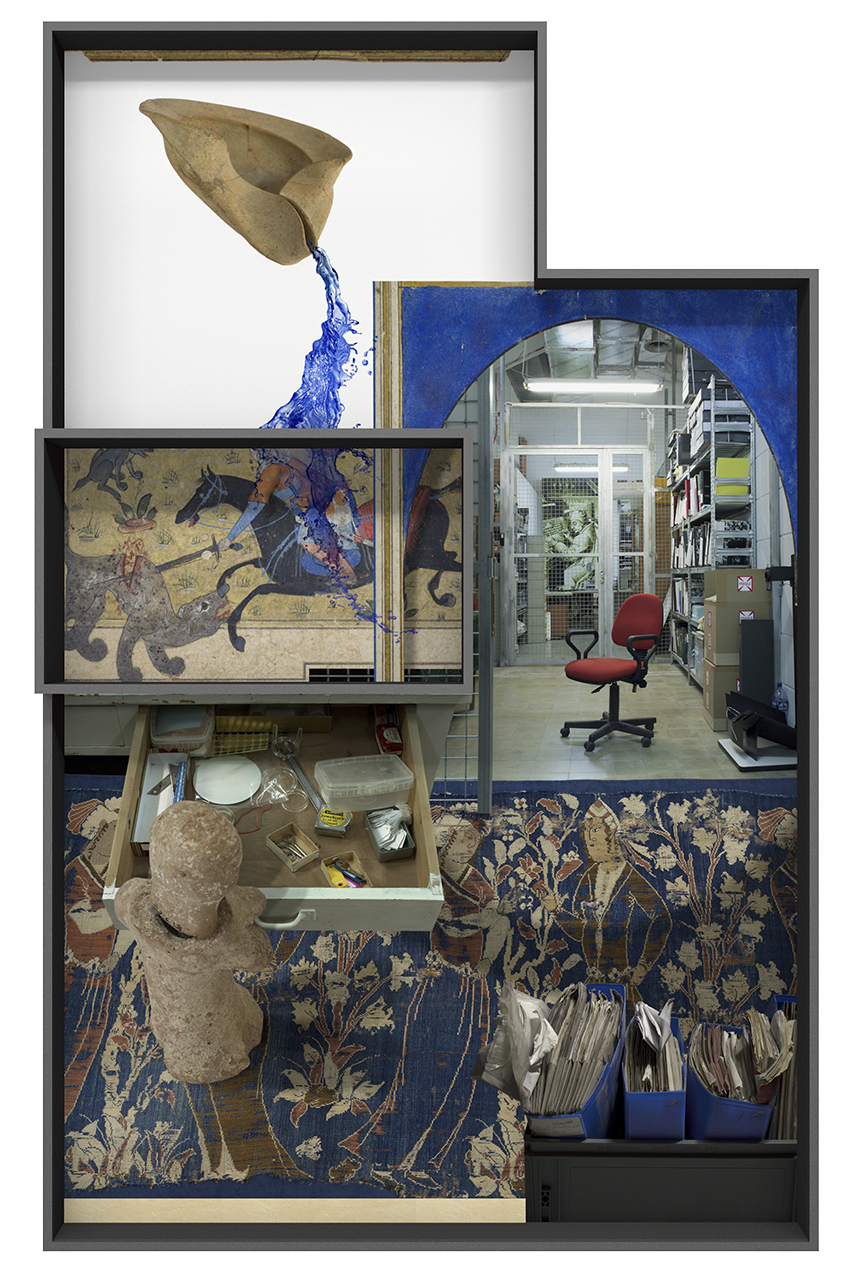 Ilit Azoulay
Vitrine no. 11: On the most beautiful thing in the world, 2017, inkjet print, gold leaves, 104 x 65 cm

Ilit Azoulay
Vitrine no. 4: (Take, for instance, this) true story, 2017, inkjet print, gold leaves, 142 x 120 cm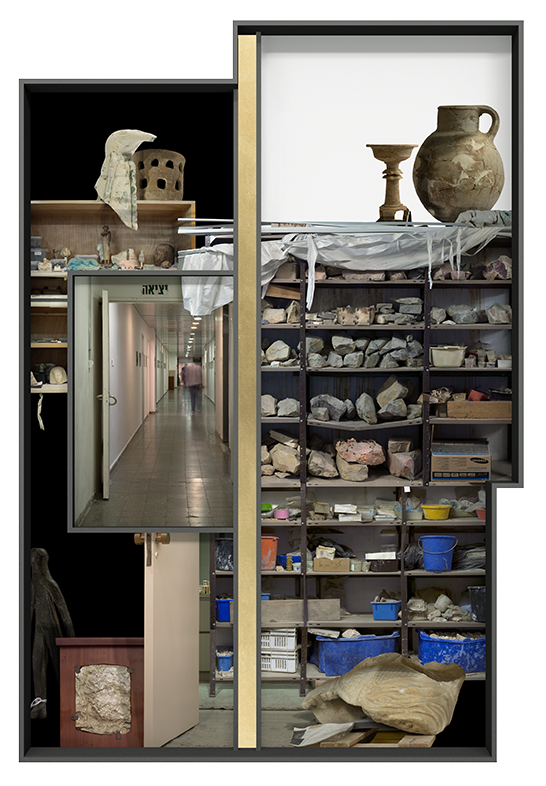 Ilit Azoulay
Vitrine no. 19: Imagine that only one person could see the mereness of things, 2017, inkjet print, gold leaves, 117 x 80 cm

Ilit Azoulay
Vitrine no. 17: The life in her is limited to that side only, 2017, inkjet print, 138 x 98 cm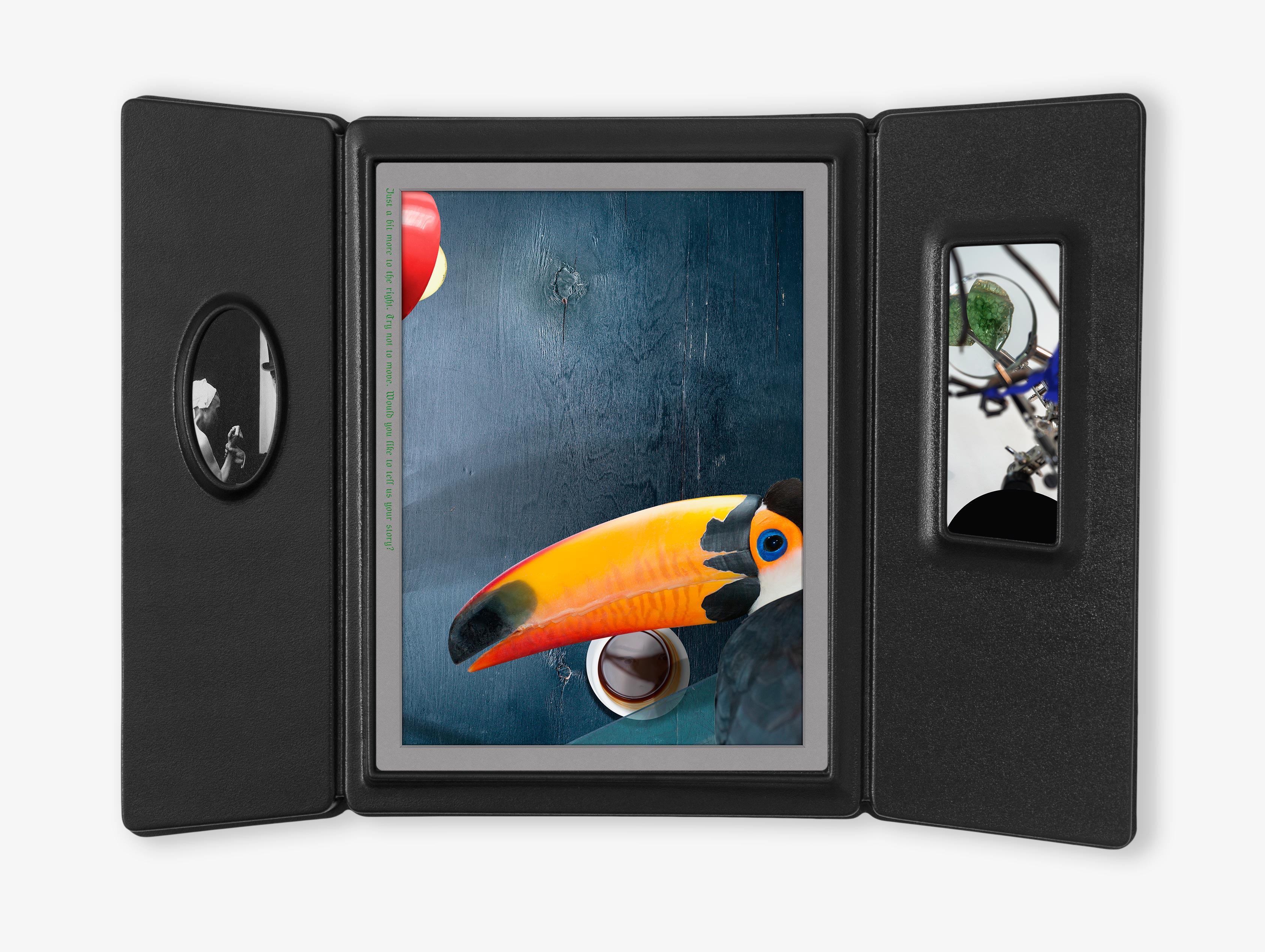 Ilit Azoulay
Felicie (case 6401), 2020, inkjet prints, acrylic face mount, vacuum formed frame, 51.5 x 70 x 5 cm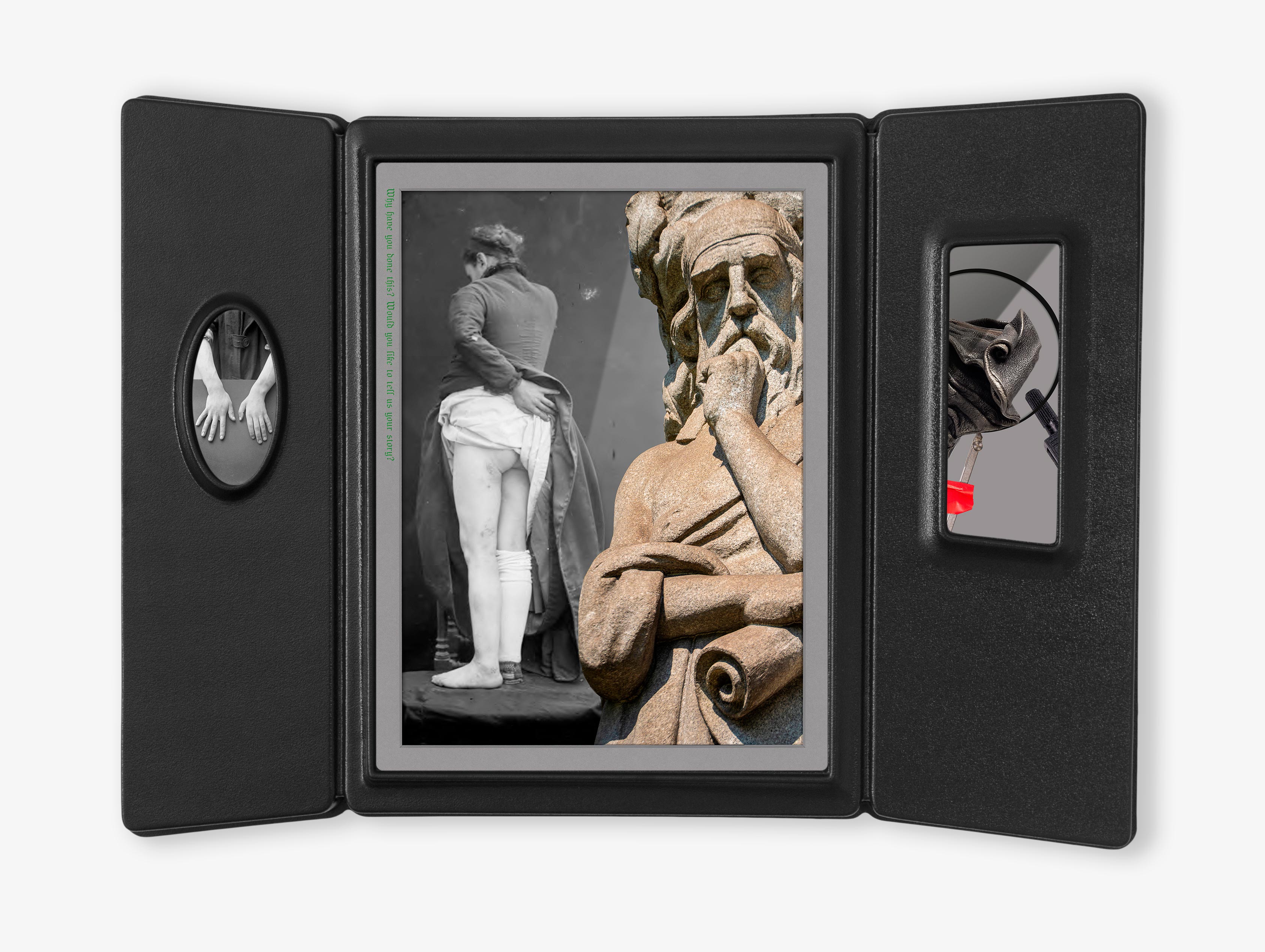 Ilit Azoulay
Laure (case 6303), 2020, inkjet prints, acrylic face mount, vacuum formed frame, 51.5 x 70 x 5 cm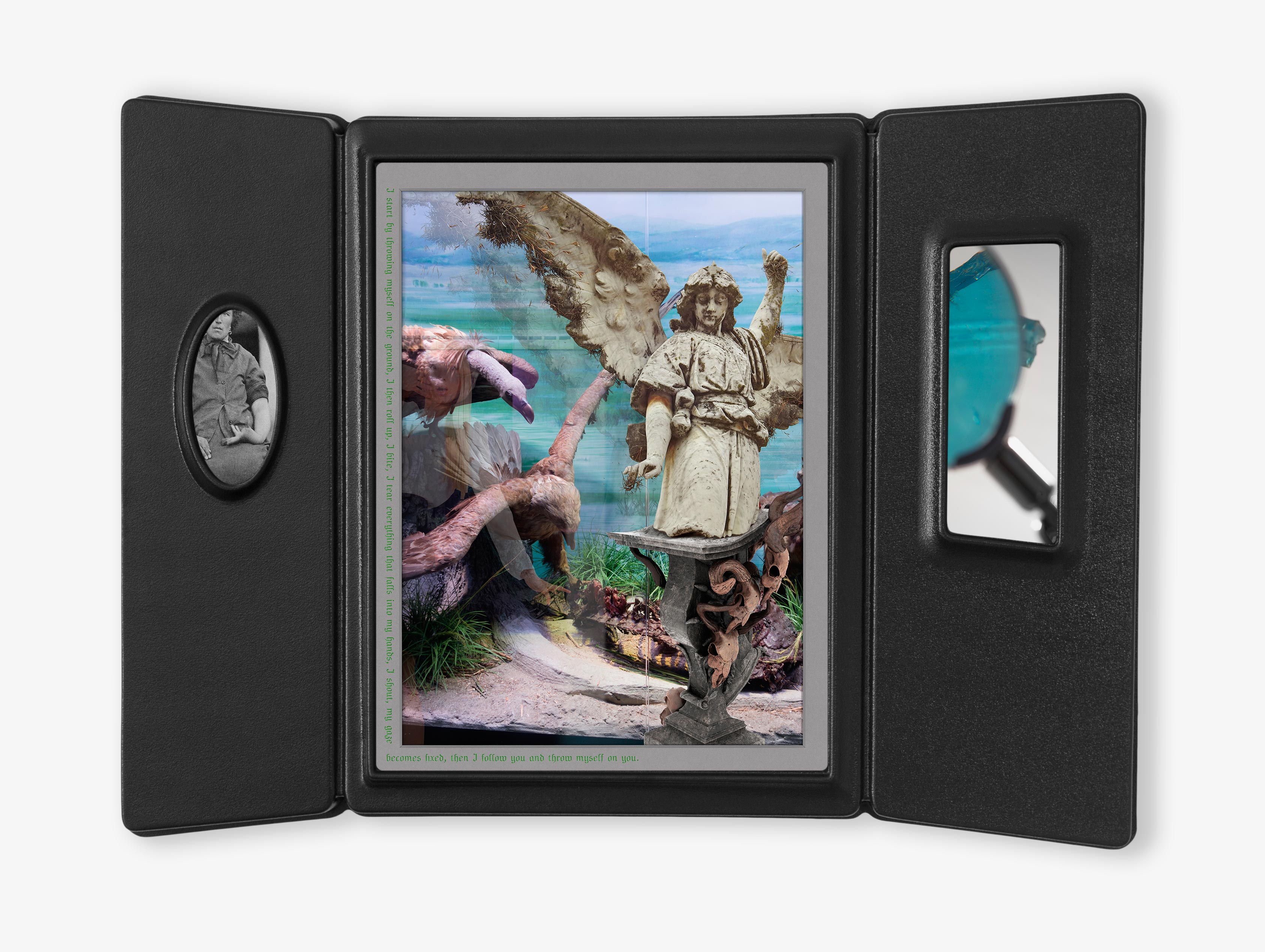 Ilit Azoulay
Claire (case 5303), 2020, inkjet prints, acrylic face mount, vacuum formed frame, 51.5 x 70 x 5 cm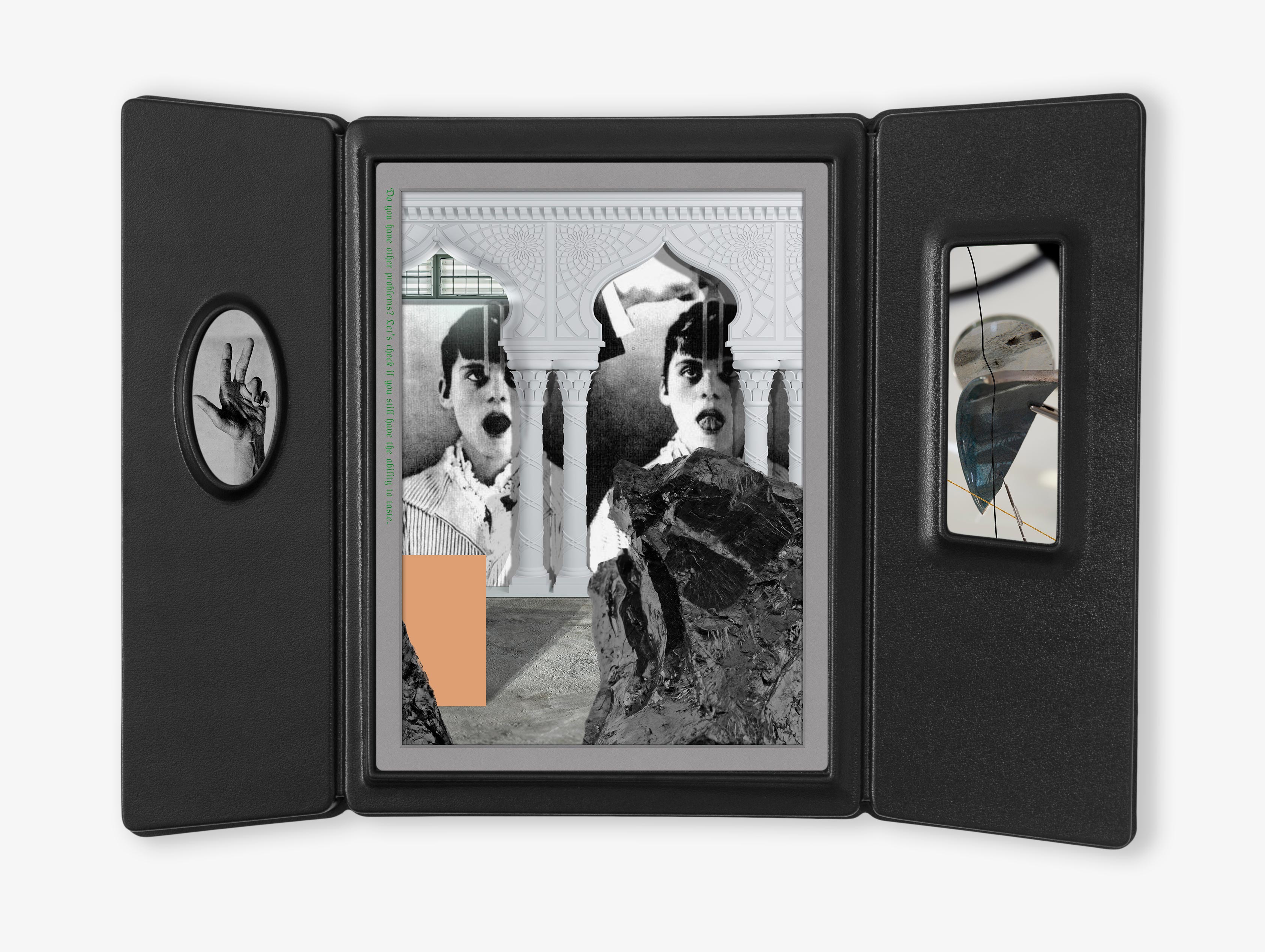 Ilit Azoulay
Renee (case 4100), 2020, inkjet prints, acrylic face mount, vacuum formed frame, 51.5 x 70 x 5 cm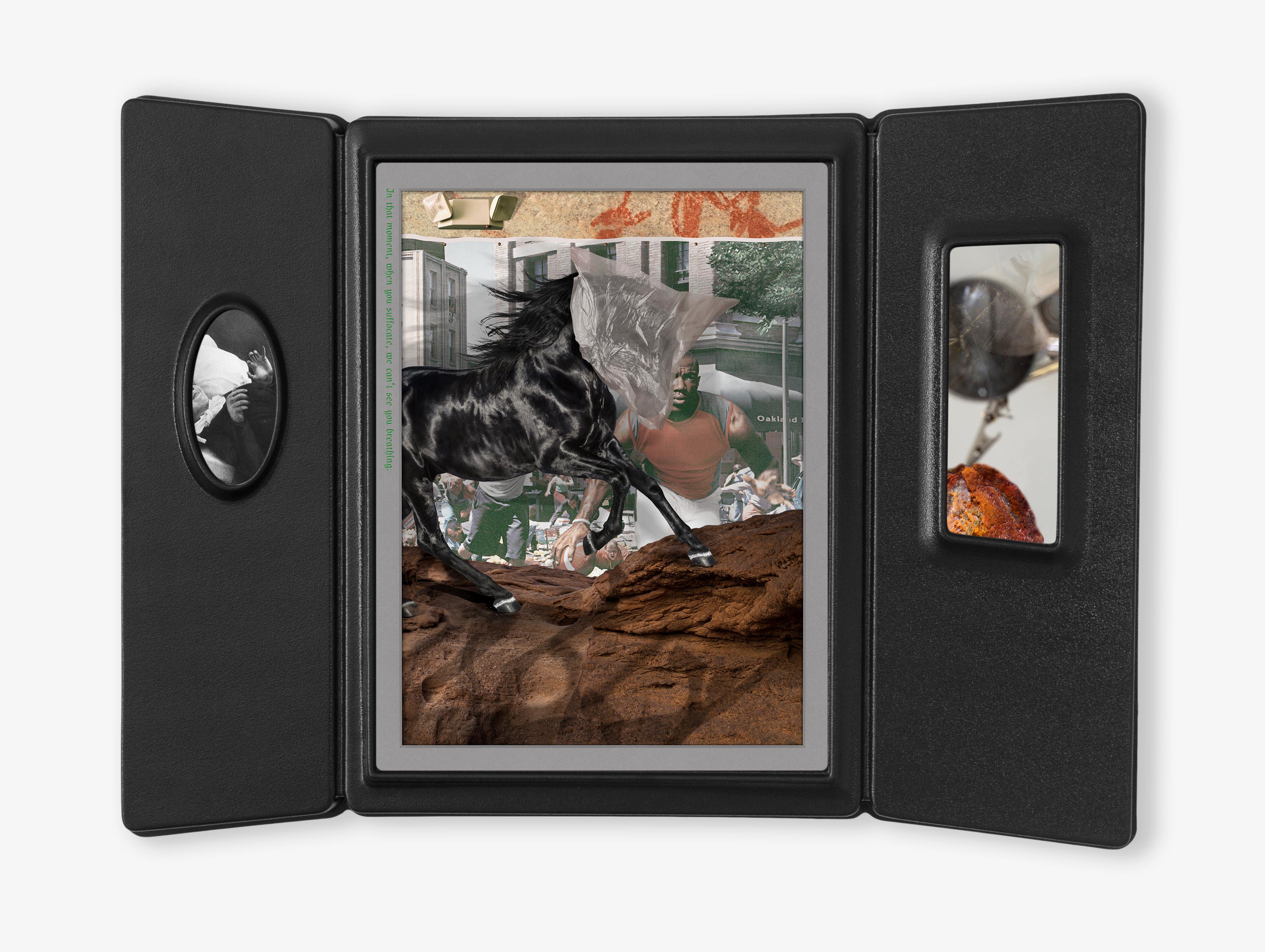 Ilit Azoulay
Eleonore (case 4008), 2020, inkjet prints, acrylic face mount, vacuum formed frame, 51.5 x 70 x 5 cm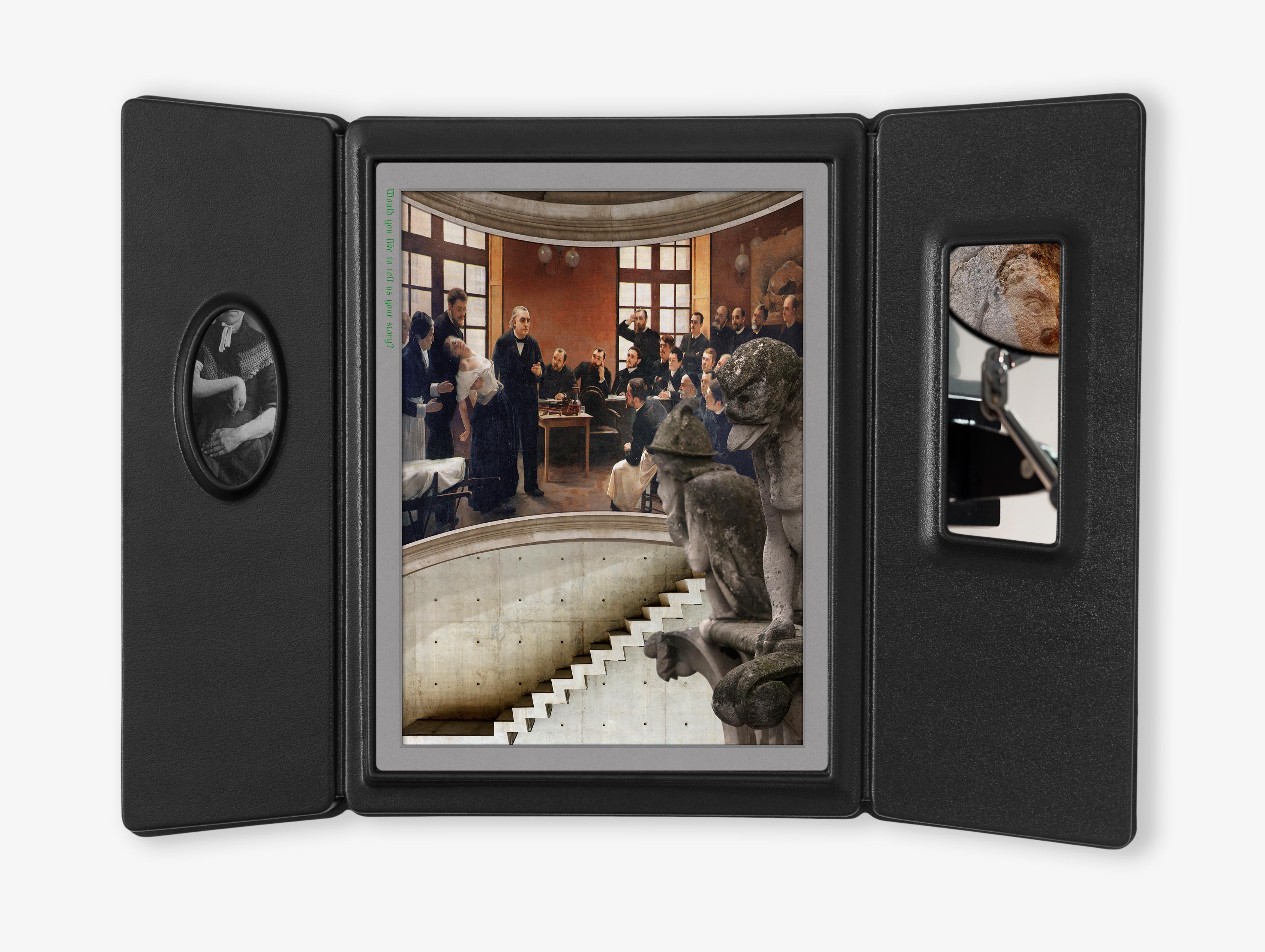 Ilit Azoulay
Josephine (case 1088), 2020, inkjet prints, acrylic face mount, vacuum formed frame, 51.5 x 70 x 5 cm